The Spring Lantern Procession to the Wishing Tree brought magic to Ashlandia on Sunday, March 20th.
Hello dear Earth Creatures! 
The season of Spring brings many gifts to us.  Here in Ashland we are especially blessed with the natural beauty of our City's gem, Lithia Park.  Wherever you may live, remember to take walks in nature and watch the magic unfold before your very eyes!
TreeHouse has many books about the plants, trees, and the creatures that live in all of the different habitats on Planet Earth.  We have books about the night sky and the solar system.  We also have a selection of inspiring stories about kids and adults in our Power UP Activists section who are Earth Heroes that are finding ways to help protect our Environment, our Animals, and our Water & Air.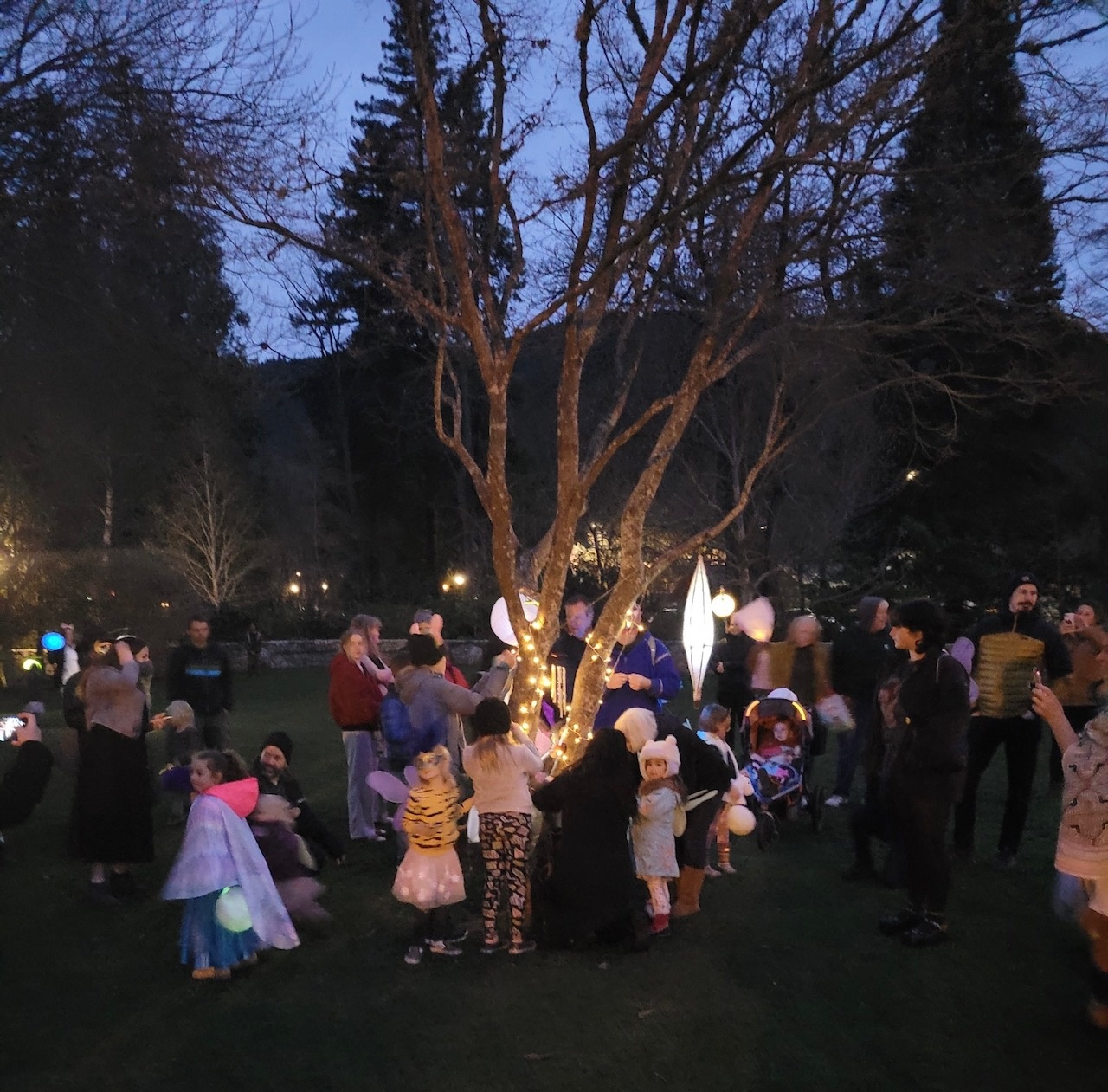 Earth Day is Friday April 22nd.  Come and visit us that day for a free canvas bag and fabric pastels as a gift to children from Grandma Boom and her Superkids organization.
Many Blessings to all, LadyJane ModernFaery 
Store Hours:
Sundays & Mondays 11am to 4pm
Tuesday through Saturday  10:00am to 5:30pm