Join us for our Annual Wizard Party! A Maruader's Map Scavenger Hunt for Wizards & Witches of all ages. A free Family Event.
The Marauders Scavenger Hunt Maps will be handed out from TreeHouse Books on Saturday, July 30th, from 11am to 2pm in downtown Ashland.  Wizards & witches will be gathering their magical supplies to create their very own Wizard Apothecary Kit by finding the 9 magical shoppes on the map. 
All 9 magical shoppes will be listed on your map.  The Marauders Scavenger Hunt Map will tell you if you are just looking for an OBJECT & CLUE sign in the window to fullfill your task, or if you ALSO need to go inside to collect a magical object.  When you find all 9 shoppes and write in the 9 OBJECTS & CLUES on your Map, then you can return to TreeHouse Books to collect the rest of your magical objects.
There will be a bonus secret code to solve by finding all of the 9 object icon clues at the shops and then solving the puzzle.   Solving the puzzle will earn the wizards & witches an extra gift at the end when they complete their map's tasks & return to TreeHouse.

Most of this event will be outside, however, along with TreeHouse Books, there are 3 shops giving out objects that will invite you to come inside.  (You may want to bring your mask along for extra wizardly protection.)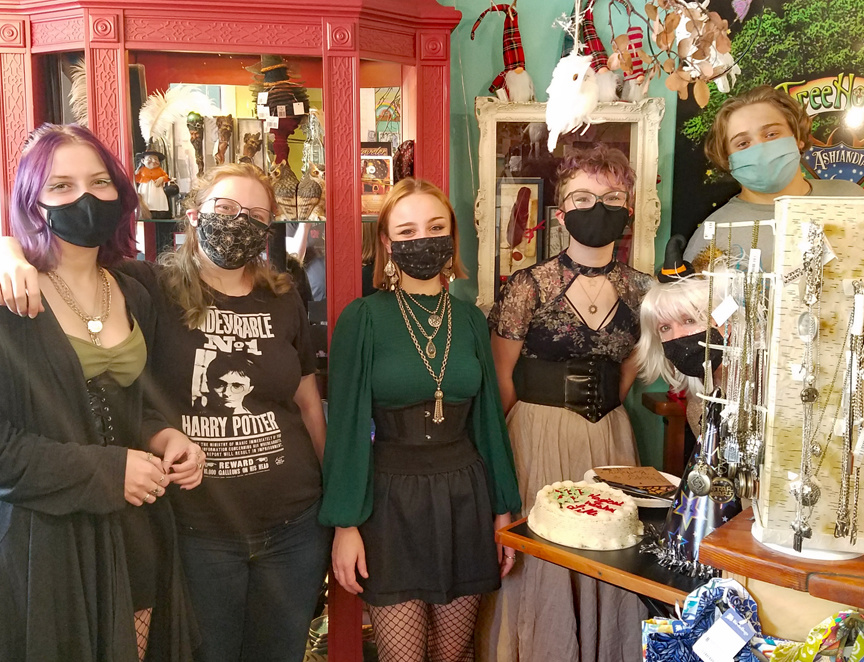 TreeHouse Wizarding staff of 2021 and 2019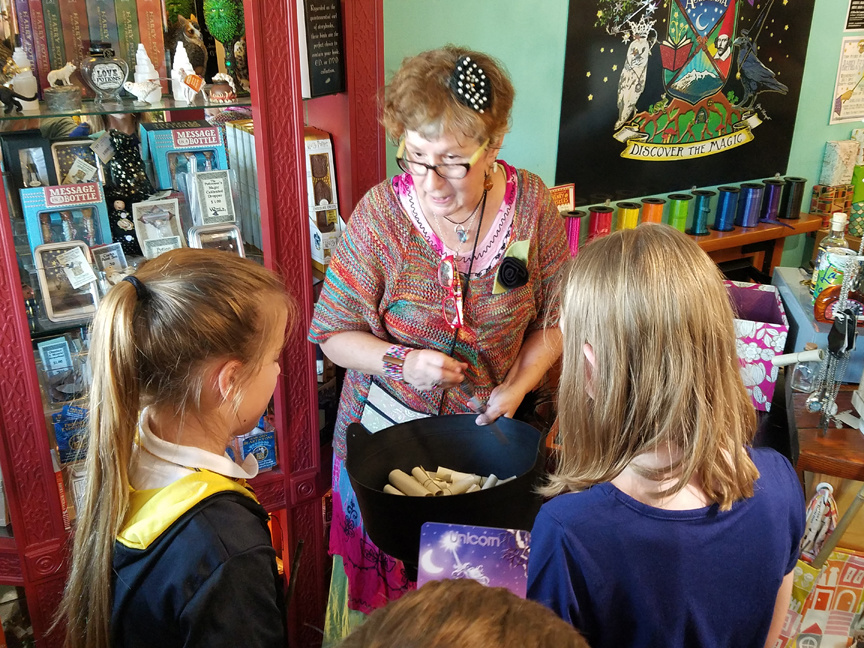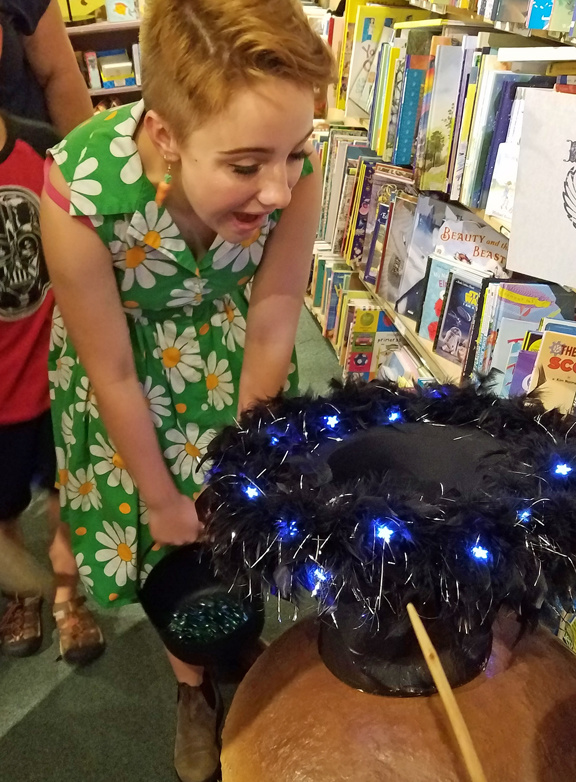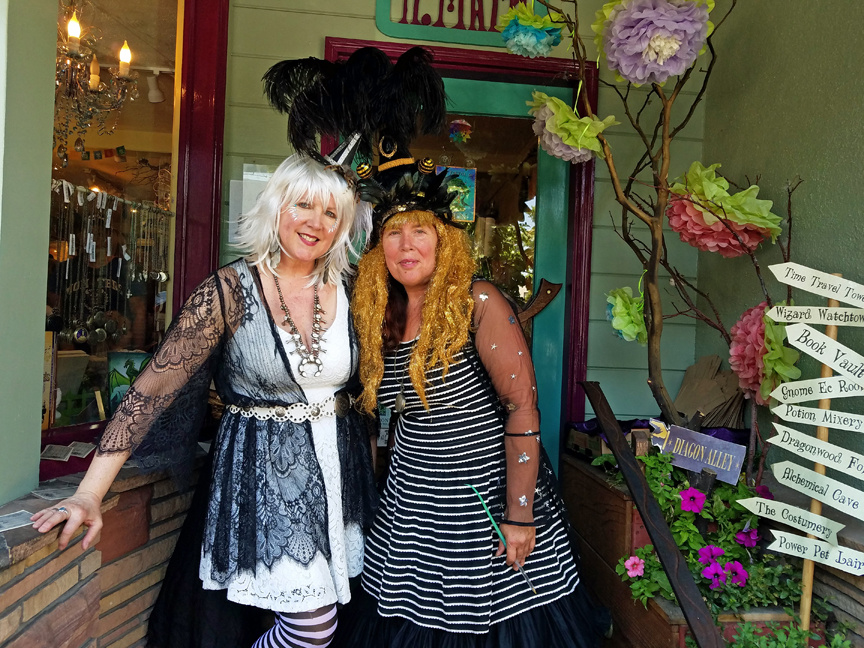 Your Wizard Hosts, LadyJane Owl and Cynthia Ravenwitch, Wizardopolis Headmistresses.